Reputation management is the process of how customers or general people see your brand online. In other words, reputation is all about what people think of you rather than who you are. Reputation management plays a vital role for online businesses because most people shopping online don't shop from a brand until they view at least 10 positive reviews about the particular product. Following are the reasons that make Reputation Management an important topic for discussion.
Is Reputation Management a Sales Booster?
It's merely impossible to sell a product that has a ZERO reputation in the market. Do you buy such products that have no reviews online?? Of Course, your answer will be no because like you everyone wants to invest their money in a quality product and that's how a positive reputation of your brand can increase your product sales.
Can Reputation Management Rank Your Brand On Search Engines?
Many people use search engines for finding products and that's how positive reviews can increase your brand visibility on search engines.
Reputation Management Helps In Building Customers' Trust?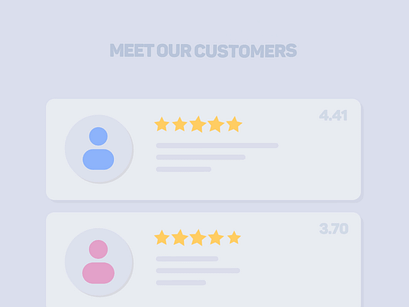 When a brand wins a customer's trust it's merely impossible for a customer to not buy from them again.
Reputation Management Can Promote Your Brand
When your brand satisfies the customer so they suggest others buy products from your brand which ultimately results in brand promotion.
I know Positive reviews always gave good vibes but dealing with customers' negative feedback is annoying.
How to encounter negative feedback from Customers?
Do you know How to encounter negative feedback from Customers? Are you still afraid of those negative feedback?? Well, don't worry at all because here I have discussed some interesting ways that will help you in changing your negative feedback into positive.
Listen to your customer
You can not give solutions to problems without listening to your customers so before solving your customer problem be a good listener.
Think from the customers perspective
Try to keep yourself in customers' shoes and make them feel that you deeply understand their problem and will solve their problem as soon as possible.
Focus on solving rather than blaming
One of the most common mistakes that businesses make is playing the game of blame. Blaming others is not the solution to the problem, all you need is to investigate the problem and find the best possible solution as soon as possible.
You can't undo the negative reviews but you can change them into positive ones by solving your customer's problems. Want to make a positive branding image for your business? Then scroll down as here I have discussed some amazing strategies for positive branding.
How to make strategies for positive branding?
Positive branding is one of the most efficient ways for changing your buyers into forever customers. Here are some strategies which will definitely help you in making a positive image for your brand.
Providing excellent Customers Support
Customer support plays a vital role in creating a positive branding image for your business. Being available 24/7 for answering your customers' problems by email, phone and other social media platforms can help in creating an excellent brand image.
Ask for Customers Suggestions
Understanding the likes and dislikes of your customers by taking surveys or interviews, asking them about their suggestions will help in building a positive brand image in customers' minds.
Now once you have got a clear idea about taking your brand from ZERO TO HERO by reputation management. Let us now understand the strategies of posting social media content.
How to post strategic social media content?
Marketing these days all revolves around social media as it is one of the most used online platforms that is extensively used by most people. Here are some key points that will help you in creating awesome social media content for posting.
Choose the right social media platform
Before creating content it's important to understand the niche of your business because every social media platform is not good for every business.
Use proper hashtags in your post
Using a proper hashtag helps in categorizing the post. For instance, if your brand is offering summer sales for the year 2021 then using a good hashtag can categorize your post. So whenever a user searches for a sale your brand post on social media will also appear and that will help in boosting brand awareness.
Post Content at the Right time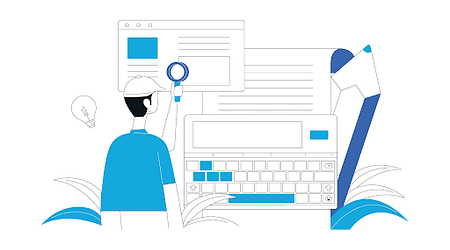 Before writing a content post for social media it's important to understand your target audience. Know which time they are active on social media platforms because posting content at the right time will help in better engagement.
Make a social media schedule
Schedule your content in a calendar as it will help you to understand your target better and will also provide you a road map of when and how much content you have to publish in a day.
I know REPUTATION MANAGEMENT is not at all an easy task to do but it's also not an impossible task. If you want to take your brand to the next level then making a good reputation of your brand is important. I hope you find this article helpful, if you have any questions then write them down in the comment section.
If you want any digital marketing services then call us. Tribe-D is the best SEO Agency and offers SEO Services, Web Development Services, Content Writing Services, PPC services, Social Media Marketing, and others. Contact us for more or visit our Tribe-D Facebook Page.