Search Engine Optimization
As we all know SEO stands for Search Engine Optimization which is a technique of ranking the online content, blog, articles, videos, or website to the top of any search engine. Let us understand the different types of Search Engine Optimization techniques
Introduction of ON-PAGE Search Engine Optimization
On-page is a type of Search Engine Optimization that refers to the content of web pages. On-page SEO can be optimized by using the following features.
Short but brief Meta description
Meta descriptions are short yet brief descriptions that describe the basic information that a user searches for. For instance, the meta description for a cooking website will be "The easiest and quick recipes from amazing chefs".
Writing unique content.
Content is the most dominant factor when it comes to on-page Search Engine Optimization. Search engines detect plagiarised content easily and that affects their ranking.
Choosing eye-catchy titles.
Writing content without titles is like a face without a nose because writing unique content is just not enough but choosing an eye-catching title is what grabs the attention of the readers.
Creating related URL links
URLs are basically the address from which the search engine identifies the content. For instance, if you have a web page that consists of cooking recipes of Chinese recipes then let me ask you a question. What do you think will be a perfect URL for this website?
www.yoursitename.com/recipies/chines.
yoursitename.com/123/98656.
For sure option 1 is the perfect URL for that webpage. So that's how you differentiate between good and bad URLs.
Now as you get a clear idea about on-page SEO then without wasting much time lets us understand Off-page Search Engine Optimization.
Introduction of OFF-PAGE Search Engine Optimization
Off-page is just the opposite of on-page. This type of Search Engine Optimization refers to creating backlinks for our website, but before moving further let us understand the following.
The term backlink refers to linking one website to another website which helps in gaining more traffic. You just can not create backlinks on any website. Let us understand this with an example. Suppose if you are having a fitness website then getting a backlink from a fashion website will be considered as an irrelevant backlink. So getting a backlink from an irrelevant website is not at all a good idea. But before moving further let's understand the basic type of backlinks.
There are two basic types of backlink
Do-follow
Do follow links are the authorized backlink that is created on websites that give search engines the authority that any link coming from their website is relevant. form of backlink and are considered
No follow
These are unauthorized backlinks that create a bad impression for a web page on a search engine and that's what makes no-follow links useless because they are ignored by search engines. An example of a No-follow link is Quora which means that quora have clearly mentioned in their policy that they take don't guarantee the authority of a website that is being linked on Quora
How do create different types of backlinks?
Creating backlinks is not as easy as it seems to be. It's almost a dream of every content creator to create as many backlinks as possible. Below are all the major techniques that are used for creating backlinks.
Create incredible backlinks through guest posting
Guest posting is a technique of publishing your article or content on another website for free. I know you must be wondering why I should give my valuable content to someone without getting money?? But now consider publishing an article on a website that displays your name and your website too. Now think Isn't guest posting a good idea for getting backlink that helps you in generating more traffic and as we know the search engine traffic is directly proportional to the revenue.
Finding Broken Links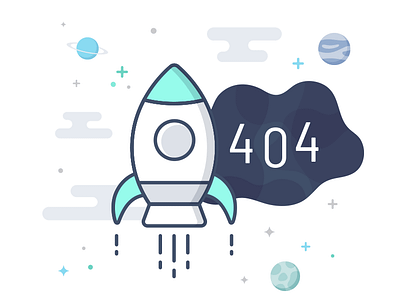 I know you must be wondering how broken links generating 404 errors are helpful for getting backlinks. Let's assume being a common user you visit a website for reading a blog and boom a 404 error occurs, you immediately exit the website. Now, what if the same thing happens to a blogger will he too exit the website?? No not at all because finding broken links act as a diamond to a blogger. But how?? A blogger always wants to get a backlink from well authorized so contacting the website for placing their blog link will not only save the reputation of that website but will also help them in getting Do -follow backlink. But it's necessary to get backlinks from a relevant website regarding your niche.
Paying for backlinks:-
By contacting different websites related to your niche through the mail and offering them some sort of money is also helpful in getting high-quality do-follow links.
What is keyword research?
Consider creating such content that users don't often search for. Now that's why searching for the right keyword before writing content is important. There are many tools that are used for finding the keywords among which the most popular is "KEYWORD PLANNER".
So yes just like on-page Search Engine Optimization is necessary for content. Similarly creating links for your website will also increase your chances of ranking better and getting higher traffic.
Now once you have got a hand full amount of knowledge about Search Engine Optimization and its types let's learn more about Search Engine Optimization by understanding its Algorithms.
Algorithms are basically the techniques through which search engines determine which pages are more relevant to a user's query. There are millions of web pages available on Google or any other search engine but do you ever think how Search engines identify which web page is relevant to users' queries? If not then let's understand the google algorithm.
What is Google Algorithms?
As we know that Google is one of the most popular search engines. Google always upgrades its algorithm for better user satisfaction. But do you know how google identifies the relevancy of content?? There are bots that read the web pages available on google. These bots basically are short pieces of code that are used for categorizing the content in different categories. In Search Engine Optimization, these categories are called indexing. So once the web pages are checked by the bots who indexed them in different categories and that how when a user search for a query Google bots identify the most relevant paragraph from all the webpages and that's what makes google algorithm most efficient is if your entire blog site is not even ranking the first but your article contain any relevant paragraph related to the user query then that Sarah will be displayed on top of google search engine. Following are some of the most famous algorithms in Search Engine Optimization.
Google penguin
Google Panda
Google Humminbird
Google pigeon
Now as you get a clear idea about algorithms and how these algorithms are used for ranking web pages. So let's now understand some tools that will help you in analyzing your website.
What is Google Analytics??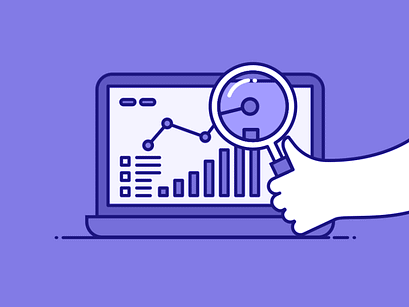 Google analytic is a tool that gives you basic information about your website. Following is the information that google analytics gives.
The traffic of your website.
Location about where the traffic is coming.
The traffic of individual web pages.
Devices from which the traffic is coming.
Now let's understand about setting up Google Analytics for your website.
How to Set up Google Analytics for any website.
Set up Google Tag Manager which sends your website data to other platforms like Facebook, Twitter, etc.
Set up a google analytics account.
Install tracking code from google analytics
Paste tracking code on every page of your website.
What is Google Search Engine Console?
Google console is a tool that helps in checking the performance of websites on search engines. It shows all the basic errors and broken links of the website.
How to set up Google Search Console?
Set or verify your website on google console.
Add HTML tag from manage property.
Upload HTML file.
Verify your website domain.
If you want any digital marketing services then call us. Tribe-D is the best SEO Agency and offers SEO Services, Web Development Services, Content Writing Services, PPC services, Social Media Marketing, and others. Contact us for more or visit our Tribe-D Facebook Page.