Social Media Marketing
What is Social media marketing? it is abbreviated as SMM which refers to the process of engaging the audience with your brand because a brand with no social existence is not even considered a brand and that's what makes social media marketing a great topic for discussion. DO YOU BUY FROM BRANDS WITH NO SOCIAL EXISTENCE?? Let us know your answer in the comment section. Well if you ask me the same question, my answer will be a big No because before investing money in something I always search for its social existence, and if that satisfies me only then do I make a purchase.
Did you know how companies utilize social media?
Apart from marketing a brand many businesses use social media for searching employees by posting specific jobs on their timelines and people from their friend list share or tag their friends on that post and similar goes with the brand because people love to share their experience about a particular brand on social media by sharing reviews to their friend which not only results in engaging the targeted audience but will also help in marketing the particular brand
What are the leading platforms of social media marketing?
Many social media platforms are used for marketing a brand but among them following are the leading platforms of social media marketing.
Instagram
Facebook
Twitter
Tiktok
Youtube
Snapchat
Pinterest
Choosing the best social media marketing platform is not difficult all you have to do is understand the niche of your business. For instance, if you want to increase your marketing through brand awareness then Instagram and Facebook will be the best possible choice.
Every brand wants to market its brand more efficiently and that is what makes Ads an important aspect of marketing. Following are the Ads services provided by various platforms.
Twitter Ads
Facebook Ads
Youtube Ads
Among all the platforms Facebook is considered to be the cheapest which costs $5 per day. If you want to invest in Facebook Ads and are confused about where to start then here is the complete guide about Facebook Ads.
Introduction to Facebook Ad Manager
According to google more than 2.6 billion people are using Facebook in a month and over 1.7 billion people use it daily. Do you think promoting a brand through Facebook Ads will be a good idea?? Well if you ask me the same question my answer will surely be yes because investing money on a platform with 2.7 billion users in a month is a great way for promoting a newly launched brand. Before making Facebook Ads ask yourself the following question.
Am I targeting the right audience?
Am I using the correct Ad format?
Understanding the targeted audience is important because targeting the wrong audience is not just a waste of time but also money so targeting your ads to the right audience is crucial.
For accessing Facebook Ad manager all you need is to have a Facebook account. Wait for what.
Are you thinking of promoting your brand by creating Ads on your profile??
If yes, don't you find this funny because your Facebook personal profile identifies your presence on Facebook and that has nothing to do with your brand. Okay, let's cut the confusion for creating Facebook ads for advertising your brand all you need is to create a business page for your brand. Once the page is created just follow the steps that I have mentioned below.
Navigate your Facebook business page.
Click on Facebook Ad Manager.
Set up your account by filling in the information.
Set your payment method.
Save the changes.
Once your Facebook Ad Manager account is set up your business page will become the hub for your Facebook Ads.
How to create an Image post for Ad?
Images play a vital role in Creating Ads, Before creating an image understand the niche of your business and design your image that describes your business or brand aesthetically. Facebook Ad Manager enables the user to give their images in two ways.
Link for displaying a single image on Ad
Carousel for displaying multiple images on Ads.
Criteria of Facebook Ad Images
Before designing an image you should use the Facebook policy for accepting the images.
An image should be unique.
Image resolution should be 1080 x 1080 pixels.
An image should have a headline of 25 characters
The above criteria are about single-link images. If you want to create a Carousel that displays multiple images then the criteria are as follows.
An image should be unique.
Image resolution should be 1080 x 1080 pixels.
An image should have a headline of 40 characters.
Note: For Facebook Ads, an image should only consist of 20% of text in it.
How to write catchy eye content for ads?
Remember content is the King of every marketing no matter how beautiful the Ad image looks, if your content doesn't grab the attention of the reader then you will probably lose your place in the market. I have mentioned some amazing tips for creating eye-catchy content.
Make a clear headline that reflects all about your Ad.
Avoid writing big paragraphs.
Mention the key points in the form of a bullet.
Engage your audience by asking them a question.
By using these tips you will be able to write eye-catchy content that grabs the attention of the user without making them bored.
How to boost Facebook Ads?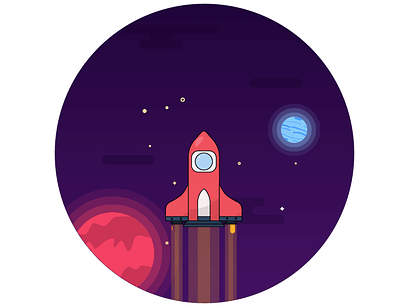 Have you ever created an Ad that results in less engagement? Are you still worried about engaging more audiences with the same ad?? If yes then don't worry at all because Facebook ad boost is a feature that enables you to boost your Ads for getting more reactions, comments, and shares on your Ad for better engagement. By following these steps you can boost your Facebook ADs.
Navigate your Facebook business page
Choose a post you want to boost.
Select the boost post from the option given on the top right corner of your post.
Fill Ad details.
Click on boost
Do you know some other strategies for boosting Facebook Ads?? If yes then share your answer in the comment section, If you want any digital marketing services then call us, If you want any digital marketing services then call us. Tribe-D is the best SEO Agency and offers SEO Services, Web Development Services, Content Writing Services, PPC services, Social Media Marketing, and others. Contact us for more or visit our Tribe-D Facebook Page, Contact us or ask him to visit our Tribe-D Facebook page.