User Interface Design (Landing Page Creation)
What is User Interface Design? It plays a vital role in the building of a website or software because it's only (UI) User Interface design that makes your website look aesthetic. Do you think the User interface design is all about designing a website?? If your answer is yes then most probably you are wrong because designing a website aesthetically is not at all a big deal but designing a user-friendly website is what matters the most. For instance, if a brand is having one of the most aesthetic websites with all graphic and animation effects but the website is not user-friendly and users find lots of difficulty in operating that website. Will the visitor visit that website again?? For sure your answer will be no because no matter how aesthetically a website or software is designed if it's not user-friendly then it doesn't deserve the hype.
You must know that websites are developed by using HTML and CSS. So before moving on further let us understand the basics of HTML and CSS.
Basic understanding of HTML and CSS.
HTML stands for HyperText Markup language. Most people assume HTML to be a programming language but it's wrong because HTML is a language that is used to structure the content of web pages. The content may include paragraphs, heading, Lists, and so on. But as we know that websites are boring without design so as HTML structure the text of website content similarly CSS (Cascading Style Sheets) is used for designing the content aesthetically which is written using HTML. It includes all the basic features like font color, background color, layout, font size, and so on that are used for designing a website.
Many users use themes for building their website because creating a website using HTML and CSS is a time and effort-consuming process and that is what makes a theme useful these days but you just can't use any theme for your website because every theme has its own functionality and features. If you want to learn the art of choosing a theme, I have discussed some important features that will help you choose a theme more efficiently.
How to choose the theme for the landing page?
You must understand the importance of a landing page for a website because it is the first impression of your website to a user. Want to design an aesthetic landing but are confused about choosing the best theme?? Here are some points that will help you in choosing the most suitable theme for your website.
Choose a theme according to your business niche
Choose a theme that best suits your business niche. For instance, you can't choose a school website theme for your cosmetic business.
Choose a theme that doesn't affect the speed of the website
Before choosing a theme it's important to know how much space the theme requires because consuming more memory tends to slow up the speed of the website.
Choose a user-friendly theme
Before choosing a theme checks whether the theme is user-friendly or not. If you don't find the theme easy to use, you don't need to use it because it will ultimately result in a bad user experience.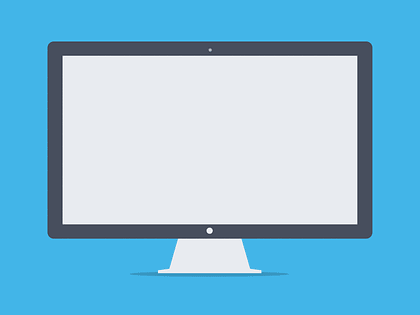 This was all about choosing a theme for customizing a website. But if you want to choose a theme for WordPress then read our Article choosing the best theme for WordPress.
By using the above strategies choosing a good theme for your website will only be a task of a minute. For creative design contact us or reach us on our Tribe-D Facebook page.
How to work on website themes and templates?
Making changes in built-in themes and templates is easy because all you need is to edit the text and images of a theme, building those templates is a time-consuming process but once you have great practice on HTML and CSS then making website templates is not at all difficult.
Choosing a good website theme and template requires lots of time and effort, but choosing the themes and templates using these steps will surely help you find the most relevant theme for your website. I hope you have enjoyed reading this article if you have any questions then contact us through the comment section.
If you want any digital marketing services then call us. Tribe-D is the best SEO Agency and we offer SEO Services, Web Development Services, Content Writing Services, PPC services, Social Media Marketing, and others. Contact us for more or visit our Tribe-D Facebook Page. Visit Tribe-D Facebook Page for any querie a Marketing then Contact us.